Idea
i fist came up with the idea with using a royal magical library Exodia deck swap the 5 pieces with 3 GC 1 Secret village of the spellcasters and locolized tornado and royal decree. but the flas was wat to do if i go second not much to remove monsters. let alone spell/traps. so i looked at an dark world exo deck. This way i can remove opponents front and back rows set in at least 1 or 2 Collapses and keep getting grapha on the feild to my hand if i have 2 Graphas in the grave. then trade in draw 2 dicard grapha and so on. after about a week of modifying i got this. i achived 1 ftk when i went second got 3 grapphas on the feild and remove their 2 rows then boom.
Dark Collapse Via Duling Network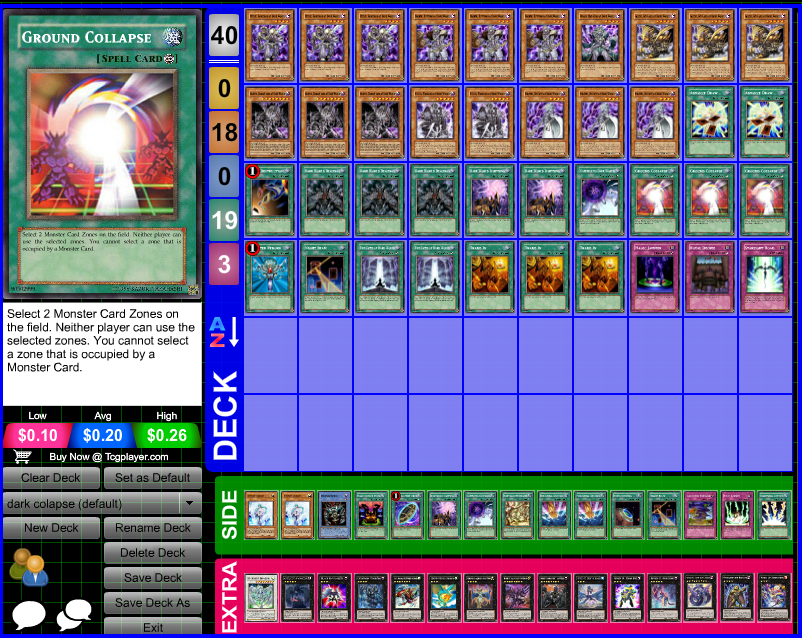 Community content is available under
CC-BY-SA
unless otherwise noted.